perfect-place-to-find-home
Number of Patta more than
2,00,000 Nos
Building Plan Approval Area More than
24,00,000 Sq. Ft
Land Approval (CMDA & DTCP) More than
10,00,000 Sq. Ft
Number of NOC More than
12,000 Nos Company
Our Managing Director recent visit with Honorable Revenue Minister K. K. S. S. R. Ramachandran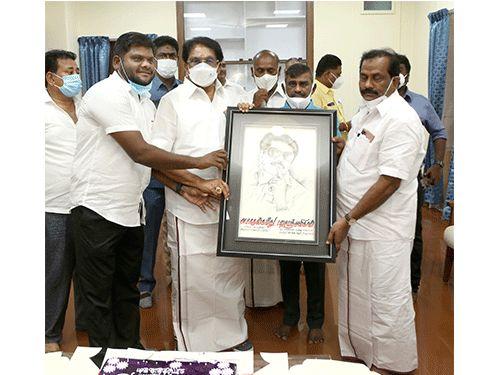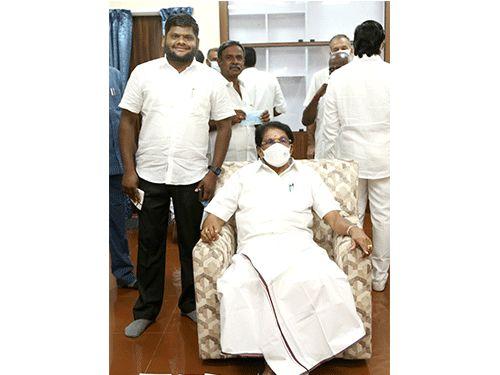 SYED SMART DEAL – Get Patta Online
What is Patta?
Patta (பட்டா) is one of the government-issued legal documents, in favor of the present landowner. It is also applicable for the lands, where the buildings and houses are constructed. Getting patta to your property will take quite long-time. But, nowadays the Government makes it easy to get patta online and save people's valuable time.
Some Details that a Patta Contains about the Property. 
Taxation details

Land Area (Nila Alavai)

Land Type (Whether it is Punjai Nilam or Nanjai Nilam)

Survey Number

Owner(s) name

Serial number of the patta issued

Details about:
    -Village 
    -Taluk
    -District 
What is Patta Chitta Registration?
Getting your patta registered for a property or changing its ownership via name transfer is important since it is a verified revenue record. A patta chitta (பட்டா சிட்டா) therefore becomes a legal document with which one can prove his/her ownership (Nila Urimai Patta).
As for the relevant authority in Chennai or the rest of Tamilnadu Government, a pattachitta is usually kept in the tahsildar's office in a record register known as 'chitta'. 
Thanks to technology, online patta registration, online patta transfer and online patta name change facility is now available on any computer. As we mentioned earlier, it is a must have document for all types of property owners. Different types of properties have different patta types.
Online patta registration is done for the following types of land.
Non-Natham land

Non-Municipal land

Non-Corporation land
Robert Rozaio
CEO, Financeco
Benefits of Patta Registration
Here we present you with some more benefits of having a registered patta for your real estate property. 
Useful in getting compensation in case the government decides to ascertain your land/plot.

Valid as a legal document in the court of law.

It is also useful in case you wish to have a legal joint patta ownership of a property with a family member or a business partner.
Patta Registration Process Online
In case you are interested in proceeding to register a patta for your property online, follow these steps as a procedure to submit your application and get patta chitta for your property.
Step 1: Go to this website of the Tamil Nadu state government. Choose a language that you comfortable with. (English or Tamil) 
Step 2: From the drop-down menu, choose the option that says 'View Patta & FMB/Chitta/TSLR Extract'
Step 3: After doing this, choose the location of your property.
Step 4: Next up, you will have to fill up all the required details related to the property that you wish to get the patta for.
If you face any difficulties in your online patta registration, our consultants are always there to help you in each and every steps mentioned above. 
Here are Some Important Links for All the Owners of Property
The fee for online application for a patta is just 100. It is a good practice to make sure that your property's patta is valid and if not so to renew the same. It is also a safe choice to keep a patta copy with you to stay on the safe side.
But do remember that without a valid survey number, you won't be able to get a patta registered. Our consultants will be glad to help you to get this issue resolved.
Additional Types of Registers
We did mention chitta before and explained about its purpose. Here are a couple more as an additional information.
The main feature of this one is that it contains all the information about survey data and numbers for an entire village. Some more details that are registered are:
Survey number with the respective owner's details 

Land usage type

Patta Number
 Additional information which is stored in a Padhivedu is:
Clause Number 

Land Type
Patta Name Transfer Online (Online Patta Maruthal Vinnappam)
If you are thinking about buying a property in Chennai, transfer of patta is something that you must have a knowledge about. After all, it is the only way in which you can legally claim ownership on whatever real estate that you happen to buy.
Some cases in which you should consider patta transfer are:
When an elderly family member dies without leaving a will for the possible heirs.

In case the elderly member does leave a will before his/her death, patta transfer can be done with the condition of mutual consent amongst the heirs.

Any form of purchasing or selling of property in the form of land, house, building etc.
Types of Patta Transfer That You Can Do
Individual transfer 

Joint patta (kootu patta) transfer 

Joint patta (kootu patta) to individual patta transfer 
Documents for Getting a Patta Name Transfer Online (Patta Maruthal Vinnappam Online)
Here is a list of documents that are necessary for a successful sub division patta transfer.
Application for patta transfer. (Duly signed by both the parties)

Photostat copy of your Aadhar card

Copy of the bank challan used to pay the survey number fee. 

Certification of Encumbrance (Villangam)

Proof of possession such as: 




-Receipt of property tax 




-Electricity Bill 

An attested photostat copy of the sale deed. (Along with original for authentication by the relevant government official)
You can always check your sub division patta status online here.
How To Apply For A Patta Transfer?
After a period of fifteen days post registration of the property purchase, you can write an application to the local taluk official requesting him to do the needful for the whole process. And also attach the relevant documents. (that we mentioned before) 
As for how to send your application, you make use of the registered post method. If all your details are correct and documentation is perfect, you can expect the transfer to get completed within just fifteen days.
In case you don't get a response after a period of one month, do file an RTI request under the Right To Information Act to enquire about your application's name change status.
Need an Experienced Agent To Help You?
Are you facing any kind of difficulty while registering or transferring a patta in Chennai Corporation? Our patta consultant in Chennai is here to help you.
Transfer of Property Act

Succession

Orders from state
Most of our clients do not know the process of how to applying for it. However, our Patta consultant in Chennai knows about the right process to make your application successful. For the comprehensive Patta consultancy services Chennai, Tamil Nadu, we take all the steps for you.
Contact the local authority for the transfer of Patta

Submit the documents and copies to the relevant authorities

Change the Patta name to a different owner
When you are the owner of a property, we take your details and enclose them with your documents. We make sure that all those documents are relevant to the concerned plot. However, in the case of legal disputes, the applicant may need to visit the office of Tahsildar. Thus, hire our patta consultants and apply for Patta.
Patta transfer may take time. However, with our skills and knowledge, we make the process easier for you. Our team will check out whether you have to submit additional documents for transfer. While your transfer application is not feasible, we will tell you the reasons behind it. The Tahsildar can accept or reject the application after reviewing your property and all the related documents. However, to avoid the rejection, you can rely on our Patta name transfer agent in Chennai.
Why Choose Our Patta Brokers?
We make out all your needs and then prepare your applications, based on the requirements and guidelines of the particular authority.

Our team always gets the updated information on the Patta.

We make the best effort for addressing the issues and questions raised by any authority.

We deal with all the document and related to Patta.
Thus, for Patta name transfer, Our property consultant in Chennai have set up the best platform for you. Don't hesitate to ask any of your queries and we will do our best to resolve any issues that you are facing.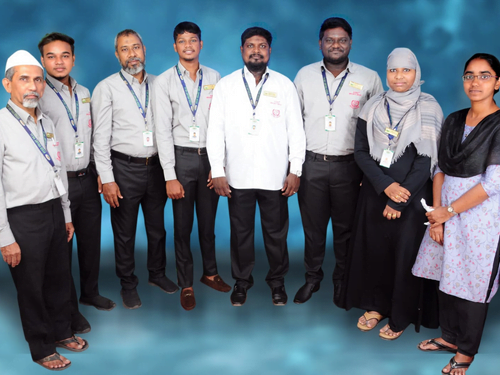 Hello I am pandian my wife name kalaiselvi we both are doctors hospital clinic is in Thiruvanmiyur. At Thiruvanmiyur in rajaji nagar we have 4 ground land for that to get patta i tried a lot in taluka office they told to get housing board NOC. I tried 3-4 years for NOC but I cant able to get. By keeping this property like this there was no use with it. We have approached many agents and lost nearly 2 lakh. Then only I saw syed smart deal through online they asked the documents to get patta. After they checked they told without housing board NOC cant able to get patta. I didn't tell anything about NOC but they itself founded it. They itself approached tahsildar and come to verify the land. One main thing is they told we can pay only after the service done. Like that they got NOC from housing board and brought patta and send the details through whatsapp to verify then we pay the amount. We are so happy.

Pandian
Hii I am Delcya Nicholas. My husband name : Deepak Siva. We are visiting at ooty I called Syed Smart Deal to clear doubts about patta spelling mistake. It was clarified very clearly. It was really helpful talking to u Sir. Thanku you.

Delcya Nicholas
Hii friends I am Eshwara Moorthy from Kodambakkam. I have a property on Kodambakkam for that my dad has brought patta. When we change from manual to automate they make mistake in name & sqft also. When I tried to reconstruct the building they told there are so many mistakes like this. I have tried 3 months to correct this mistake but I can't able to do it. Then my Engineer suggest me SYED SMART DEAL I also checked the profile through online and they have more positive feedbacks. After I approached SYED SMART DEAL but one tight situation is corona period even though they gave me trust and asked the property details from me. The highlighted thing here is they will not asked any advanced payment like other agency before completion of work SYED SMART DEAL kept this an big motto of them. This type of approach make me more trust towards them. However they keep us following during the corona period and also the service was really awesome. At last I got my patta for my property. When I approaching them I check there profile now I get real experience from them anyone can do services with SYED SMART DEAL they will give best service.

Eshwara Moorthy
Hello I am Mohammed Hasan. I am working in gulf and I have settled here itself. My mother gave a settlement for me. I didn't check any details about that settlement and I don't know where is the property. At the time I saw the Syed Smart Deal through online. After I approached them they found my property instantly like already prepared food items. They asked one month to get patta but within one week the patta has been brought and send me the details for verification. Thank you so for the amazing work

Mohammed Hasan
I am Rahman my father name is Mohammed Ali. I am doing business at Canada. My land is in padapai village, kundrathoor taluk, Kancheepuram district. We seperated our land with relatives and asked themselves to take patta but they can't able to get patta. We approached Syed Smart Deal to take patta. They told the estimated amount we agreed with them. To take patta we loss some documents that also they taken up. They done very fast and send the documents through online to get verified the details. I have paid after the completion of work and they send me patta to Canada. Thank you Syed Smart Deal.

Rahman
Hii I am working as Hr in Vipro. I have a 1550 sqft land in Amanjikarai taluk, Chennai distict. For that we don't have TS number, block number and my name have not reflected on EC Paper. I have tried more than four to five years to get patta but i can't able to get. Then came to know about Syed Smart Deal and I approached them to get all these. They gave assurance and also they didn't ask single rupee for advance. At starting I dont have trust on them but in few days they get Ts number, Block number, Name reflected on patta. After completion they send the copy of documents to verify after the conformation only I paid the amount. Really they worked very smart. Thanks to Syed Smart Deal.

Mr.Radhakrishnan
I am santhosh my wife name priya. We brought an land in avadi layout for that land not only registration is enough we need an patta for that then only it will be fullfill. I have tried alot to get patta for 1 month but I cant able to get apply patta. When we approached the officer they are busy when they are free I can't able to go. So I decided to see the process to get patta in online when I have searched in online Syed Smart Deal appears on online. In that site I have viewed many positive feedback. After that I have contact Syed Smart Deal Syed sir itself spoked and tell that I no need to visit the office the agent will itself come to my home and collect the details the payment also can be done only after the patta taken. Syed sir send the patta copy to my whatsapp then only I have put money on their account. The service was very helpful no one is doing like this time. The only motto of them is first service then only money.

Santhosh
Hii I am ajara in avadi taluk we have a land in 35cent my mother gave me this land to me and my sister. We have tried to many agents they have cheated money near 1 lakh . My son working in foreign he searched for patta services in online and found Syed Smart Deal for patta services with good review so he gave the contact details to my husband to contact them. We told that I am visiting in perungulathur and my land is in avadi and asked when I need to come to share details. They replied that we no need to come direct our agent will come and collect all the documents and no need to pay any advance amount before the service. The payment can done only after the completion of the service. We had got new experience that other agencies asked money before the service but in Syed Smart Deal they are telling like this for that also we liked to see them direct but they told no need to come direct. Then the agent come by direct and collect the documents at the time we didn't tell about any problem in this land because I have thought if I told then they will not do services. On the registration place they have explained all of the problems in the land. Then only we told about the problem but they have solved all the problems in the land and told only the service amount for that. In Few days they have taken patta and send through whatsapp to check the details. After the confirmation have give they given the account details to pay online and we have paid for it. It's really an amazing work done by the Syed Smart Deal we thought that patta will not get but we have got patta only by Syed Smart Deal. Thank you for your wonderful service.

Ajara
I am doing own bussiness. I have property of 1 ground & 2040 sqft in sowcarpet voc nagar for that I put more effort to take patta nearly 6 month but I can't able to get application form also so I decided to approach an agent to get patta who was out sie of the taluk office he asked an big amount to get patta and also asked advanced payment for confirmation. Then I seartched on online for service and found SYED SMART DEAL they give an assurance to get patta and also dont asked money before service. After that I go to their office to give documents but they told we no need to come to office the agent will come and collect all the details. Even though i go to their office and consulted with their manager. They told that patta will get ready within one month we are happy to hear that because I tried alot to get patta foo the purpose of bank loan. They told 1 month but SYED SMART DEAL finishes within 12 days. Patta have sended to my whatsapp we checked it and asked the payment type how to pay by direct or by cheque then a agent come direct and collected the money from me. SYED SMART DEAL really worked very well we are satisified with their work.

Bharath Chowdrry
Hii my residence is in washermenpet and i working in uk london. I have a property in velachery for that i need patta & plan approval. I reached SYED SMART DEAL through online they responsed very well . For my property i asked the documents in 15 days but they have taken within 3 days and send the documents to me through courier I signed and returned back to them. They didn't asked any advance I paid after the completion of my work.

Sampath Kumar
Being in materialistic world, its very rare to find customer oriented service company, especially in this real estate world. Syed Smart Deal is one such firm providing stress free customer service. One surprising fact is that they don't get money from any customer till their allocated service is complete and make their customer happy. Out of Sight is Out of Mind! but Syed Smart deal falsify this saying. Even after their assigned service is completed, they continue to serve their customers regarding any real estate related queries. Their motto is to be in good books of their customer. Kudos ! to their service, politeness and modest. Thanks to them for the guidance provided to us.

Venkateshwaran
I work for a Renowned French bank named BNP . I own a very old property which did not have a proper Patta and survey number was not available online. Mr.Syed helped me out with two very important activity 1) Found the manual patta at Registrar office and made it online. 2) Transfer the patta to my name. Mr.Syed was very clear on the requirements, clear followup and for the most important part ,he did not ask for any advance payment. The payment was done only after the complete process of Patta delivery is done. He sent his staff to collect and deliver any required documents. All his staff are very well mannered and knowledgeable . I literally had no pressure or no tension for the whole process. I thank Mr.Syed and his team for the honest and organized work . They provide all kinds of services with respect to property work. I wish them all the best.

Dinesh
I was struggling to get patta to my land. I contacted Mr. Syed. He gave me a excellent suggestions. Now my problem was solved. He is not collecting any charges for his consultation. Thank you so much Mr. Syed.

Karuppusamy
We are construction come reality firm operating in Royapuram chennai. We have a professional relationship with Syed Smart Deal for building plan approval and have they have supported us for more than 1 Lakh sqft without any hassle and on time support. Recently we have an issue with a MSP site 11 floor 40 feet road plan approval we have approach another vendor for plan approval but they have return the file at last Syed Smart Deal take this work as challenge and bought us the plan approval. They are very professional and on-time service support.
Hussain
Paramount Construction & Paramount Reality
Syed was very helpful and helped us with the parts sitting at the comfort of our house. The best part is the payment is to be made only after completion of the work.

Sujatha Srinivas
I just called for a query. Asked so many questions. Amazingly answered in a polite manner and the content was crystal clear. Hats off to Syed. Cleared all my doubts. Thank you so much.

Srinath
Syed Smart Deal provided an excellent service in patta transfer for my property in chennai. They are prompt in updating the progress & got the work done in short period. As i live in Mumbai, i could only contact Syed over phone. Sent the relevant dcouments by email. They initiated the work, on completion of work & receipt of patta by me. I sent the fees to them. Every thing happend even with out visitng them. Excellent service & great experience.

Mohan
I am an NRI and i was struggling to find out the parent document of a land that i inherited from my mother following her death. I only had copies of registered sale deeds which i handed over to Mr. Syed & his team. They found out the complete facts about the land, located it, cleaned the land and earmarked the land with the help of the Surveyor. They then ensured that the patta , chitta and adangal all were transferred to in my name within 1 month. The entire assignment was very complicated because of missing documents, missing supporting documents to submit patta transfer request and my physical absence from India. Mr. Syed has a great team and he personally saw to it that all the work was done within 1 month. He has great contacts in all government offices pertaining to land and hence was able to retrieve all those missing documents. I am thankful to him and his team for their great work. The money spent towards this assignment is truly worth the effort that Mr. Syed and his team have put in. As for customer service, he always picks our phone promptly or if not available leaves a voice message following which he messages or calls us. God Bless.

Senthil
Without getting an advance payment , they have started the work of getting us patta , within specified time they have finished the work for us and while at the time of receiving patta alone we went to syed smart deal office and there are very humble and their work is fully satisfied.
Selvi
Am very glad that I found one of such consulting who work on our request soo quick and response was just like that.. Very honestly speaking, while we were very confused at certain point if to proceed buying the patta plot without proper knowledge of regularization and approval, Mr Syed helped us out in just two days and gave answers for all our queries that gave us right clarity.. He is right person to deal with any process related to residential plots buying and selling. Just a phone call to Mr Syed after a search from Google and he did the best to us for taking a firm decision.. Right person at right place for right things.. Thank you sir.
Saranya Mohan
I was running a aqua based company where because of a labour issue my company got sealed and charges was filled against me. Syed Smart Deal help us to overcome this issue legally and now my 2 of the company is up and running without any difficulties.

Chandrasekar
We bought a land in chennai and we dont know any person to contact for patta, building approval. People were asking more money and didn't give enough details to us. Finally,I searched much in internet and got the contact of Syed. He is really a genuine and knowledged person in getting land related documents. Contacted him over a phone call, I believed him because of his knowledge and good response to all the doubts we asked. We were in need of patta, he got all the details and didn't get any advance. He got his amount paid once the job done. Everything was over in just a phone call. He always use to pick his call without delay and updating the status over the period. Anybody in need for patta document, Can go for syed blindly.
Padma
"Really appreciate the pro-active effort by team Syed smart deal in supporting us throughout the property buying process. They help me to buy 21 ground property at Maduravoyal for our school. It was a very smooth transaction. Very happy with Syed smart deal's services."

Purushothaman
Founder Everwin School Maduravoyal
"Excellent experience with Syed smart deal. Really appreciate the way they addressed our need and explained finer details about the layout problem we face. We have a issue with our 2400 sqft layout at chengalpattu taluk kancheepuram district. They gave us a quality service to overcome our patta difficulties."

Srinivasan
Managing Director Loyal Honda Service Center